Excalibur Breeding Center


Keefe

Friesian stallion

1st premie 

Contact us at:

Excalibur Breeding Center

Deerwood MN

phone 218.678.4125 fax 218.678.2057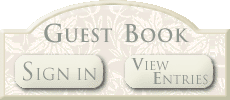 Excalibur Breeding Center Stallion Roster

Sovereign Oaks Friesian Farm 

is a small family run farm on 14 acres in Livingston, Louisiana. We enjoy just watching our horses grow and become a perfect friend for anyone to ride.          JOHN 3:16

Click above photo to visit site

Nero, the new kid on the block...but he won't be a kid for long! Visit his page to find out more about Nero.

Markus Neuroth Photography